C W Game 2010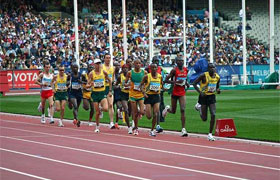 The Commonwealth Games is a world class Sports meet, held after every 4 years.
The recent Commonwealth Games were held in Melbourne, Australia15 – 26 March 2006 and next will be hosted in New Delhi, India, 2010.

The city of New Delhi, with a population of 14 million, will be the host of Commonwealth Games 2010. This will be the first time India will host the Commonwealth Games and the second time in Asia.
We will make an unforgettable movement for you on this opportunity with special arrangement in combination between games and visit INDIA (your choice destinations).